Potomac Psychiatry's philosophy of practice is built around one core belief: that every patient is a unique individual and deserves to be treated as such.
You are not a list of symptoms. You are not a diagnosis. And you deserve more than a trial-and-error approach to treatment.
We treat patients from all walks of life, who have lived through many different experiences that have shaped them. It is an honor to work with our patients, and we'd be honored to work with you, too.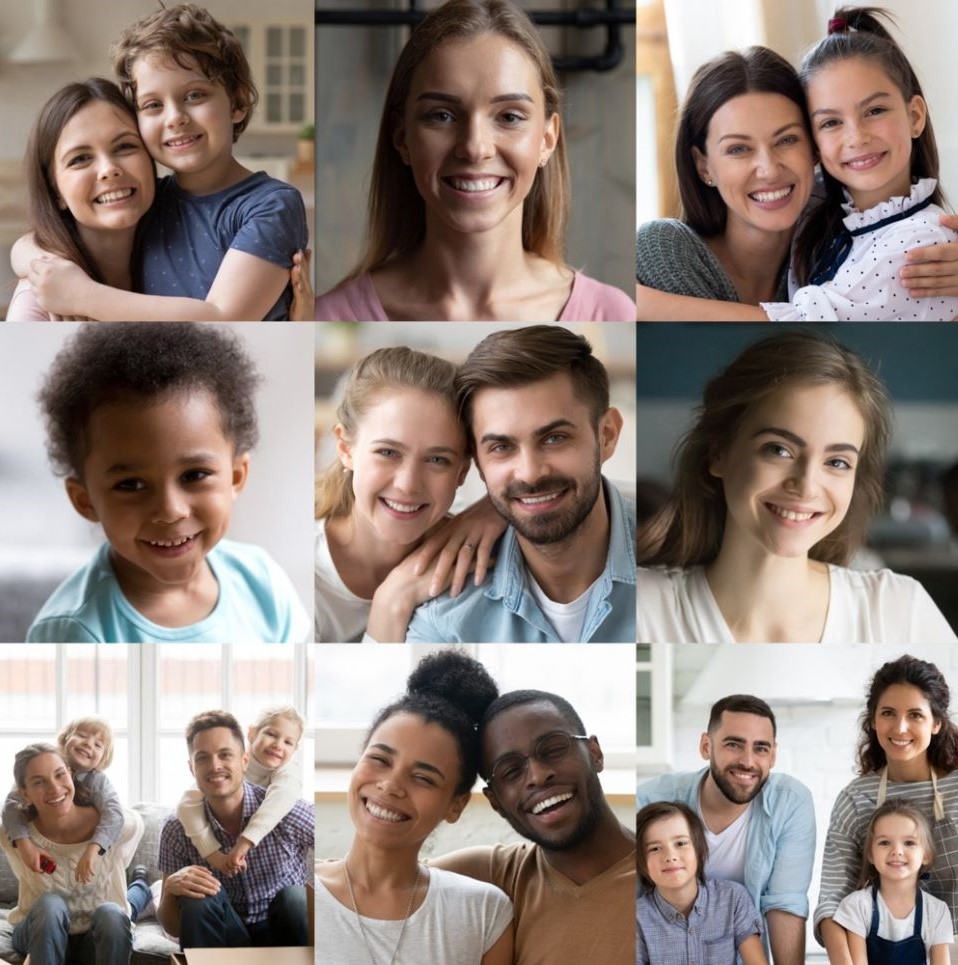 You deserve to feel listened to and understood.
Every individual lives within a unique mental health ecosystem. You come from a specific home environment and were raised within a specific community that shaped you, for better or worse. You also have a singular genetic code and gut microbiome—and these, too, have uniquely shaped your mental health.
How does Potomac Psychiatry put all of these factors together to create a personalized treatment plan for you? Simply put, we listen. We take the time to understand your heart. We reflect on what you need to feel whole, and utilize cutting-edge science and precision psychiatry to meet those needs.
We do whatever it takes for our patients because they deserve it. You deserve it.
Adults
If you are suffering from anxiety, depression, loss of joy, brain fog, anger outbursts, and other emotional problems, we are here to listen and to help you feel better faster.


Children and Teens
Our caring child and adolescent practitioners help patients navigate through the turbulent stages of emotional growth and development that can occur during these formative years.


Couples and Families
Love relationships are one of the most important influences on our mental health. We help couples and families work through conflicts and learn to engage in healthier ways.
Executives
Executives face unique stress as they grapple with intense pressure to make their businesses succeed. Our practitioners help executives achieve greater happiness and balance.
LGBTQ
Gender and sexuality are societal constructs that can be exceptionally difficult to navigate. Our professionals are proud to walk by your side as you become who you are born to be.


Parents
Do you feel you've lost your connection to your children? Are you worried by their behavior? We are here to help you navigate your child's behavior, no matter their age.
Seniors
Whether you are struggling to find meaning in your retirement, working through major life regrets, or grappling with memory loss, we are here to help you achieve a higher quality of life.
Lists can only capture so much about a person.
If you don't see yourself represented within the categories above, please don't hesitate to call us. Whoever you are—whatever your story—we are here to listen, and to help.
Explore our success stories
Do you have questions about whether we are the
right fit to help you? Check out our patient success stories to see
our personalized approach in action.