Do you hate the way
you look? Is there a part of you that believes thinner people are happier—or that you're not lovable if you're not thin? Are you constantly comparing your body to others around you? Do you have a history of bingeing or purging?
If you struggle with an eating disorder, every meal can be a challenge. Ordinary tasks can fall by the wayside as thoughts of food become your singular focus. Eating disorders can feel like a prison. If any of these symptoms sound familiar, our clinicians can help.
Eating disorders can effect both children and adults. Let us help you untangle your relationship to eating, health, and your own body image... and bring back the joy in your life.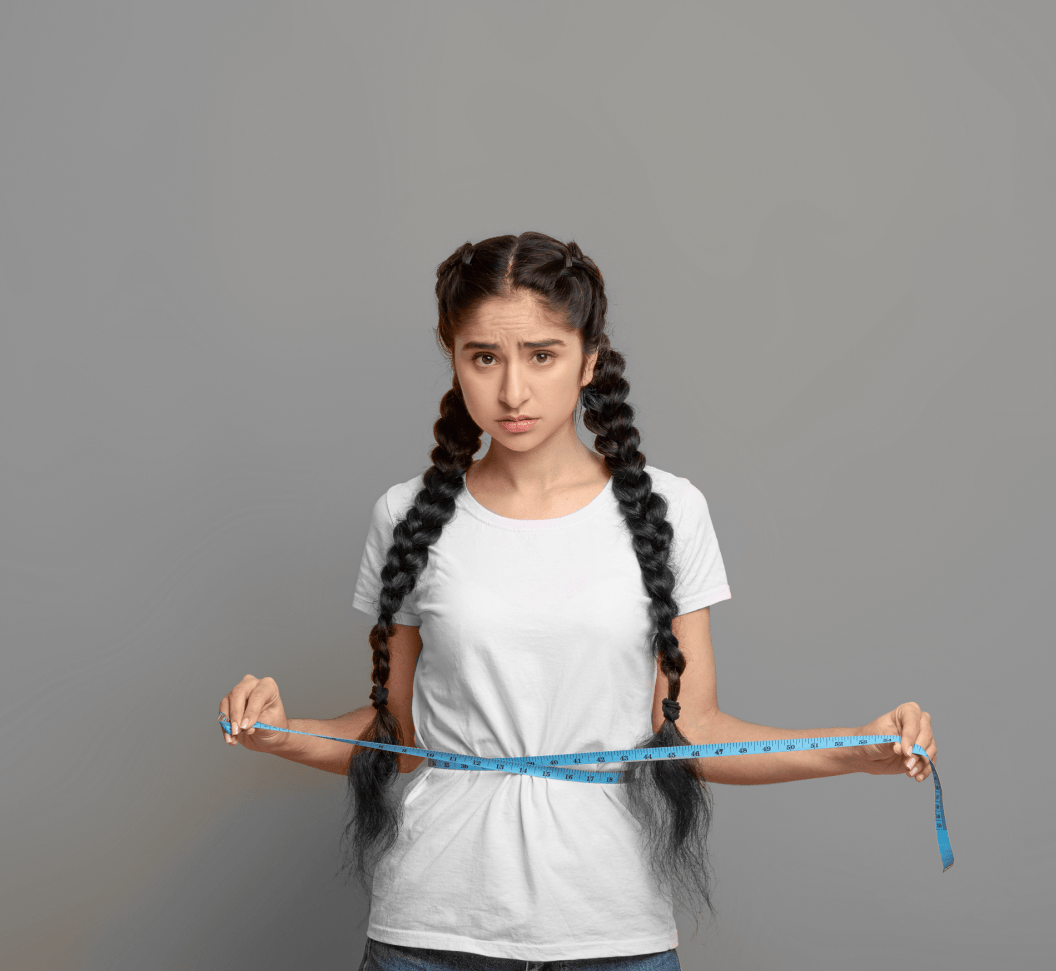 What are the signs of an eating disorder?
Are you wondering if you or a loved one may have an eating disorder? If you are experiencing two
of the following warning signs, we encourage you to call our office and set up an appointment:
Restricting food intake
Noticing large fluctuations in weight
Eating large quantities of food in a single sitting
Eating exclusively at certain times, certain places, and with certain people
Spending a disproportionate amount of time
thinking about food
Feeling like your eating behavior is out of control
Needing to exercise in order to feel "normal"
Purging
Eating Disorder Resources
Are you eating to distract yourself
from deeper emotional pain?
If you are binge eating, purging, restricting food, or engaging in other behaviors to mask deeper emotional pain, we can uncover the larger issues and help ease your suffering.