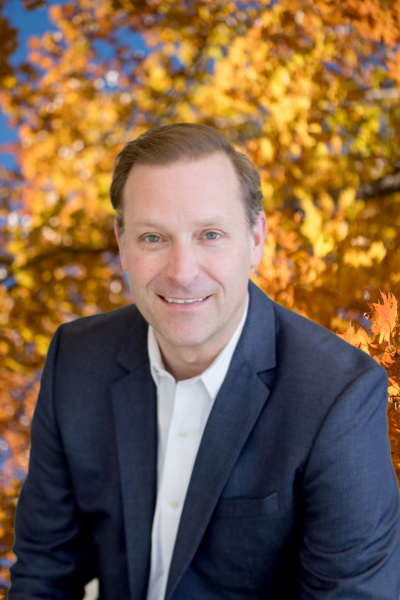 Meet Dr. Patrick H. Harmon
Dr. Patrick Harmon is a child, adolescent, and adult psychiatrist, who has pursued a unique and multifaceted career path, seamlessly blending the realms of medicine and divinity. He embarked on a journey that would see him achieve notable success and make a lasting impact in both fields.
Dr. Harmon's academic journey is marked by an impressive array of degrees and qualifications. He obtained his Bachelor of Arts from Memphis State University in 1994. His passion for the ministry led him to earn a Master of Divinity (MDiv) from Reformed Theological Seminary in Orlando in 1997, and later, a Doctor of Ministry (DMin) from Fuller Theological Seminary in Pasadena. A pivotal moment in his life came when he pursued post-baccalaureate pre-medicine studies at Harvard University in 2005, eventually culminating in the attainment of his Medical Doctor (MD) degree from the Medical University of South Carolina (MUSC) in 2011.
Dr. Harmon's diverse educational background reflects his dedication to understanding the full spectrum of human development, blending his theological and medical insights. He felt a profound calling to the ministry early in life and was particularly drawn to working with teenagers and college students. His interest in medicine was ignited during his studies at Fuller Theological Seminary, where he realized he had only grasped half of the adolescent development picture, thus pushing him toward a medical career.
One of Dr. Harmon's most significant professional accomplishments was his instrumental role in revitalizing the psychiatry residency program at Wake Forest School of Medicine. In recognition of his contributions and leadership, he was elevated to the position of Vice Chair of the Department of Psychiatry at Wake Forest. He is board-certified in general psychiatry and child and adolescent psychiatry. In 2022, Dr. Harmon was recognized with the prestigious Emerging Leader award for Atrium Health Wake Forest Baptist, acknowledging his significant contributions to the field of psychiatry. Despite his notable achievements, Dr. Harmon remains humble, stating that he does not have a particular philosophy or motto that guides his life and work.
Beyond his professional endeavors, Dr. Harmon is the father of 6 children. He has five adult daughters and a 7-year-old son. He is an avid outdoors enthusiast, finding solace in hiking and mountaineering. He has helped to build several high-level ropes courses for various summer camps. His interests extend to humanitarian work as well, having participated in multiple medical mission trips to Haiti and the Dominican Republic.
View complete curriculum vitae for Patrick H. Harmon, M.D., MDiv, DMin