Autism spectrum disorder (ASD) is a developmental disability that can cause significant social, communication, and behavioral challenges.
In 2021, the CDC reported that 1 in every 44 children is diagnosed with an autism spectrum disorder. Diagnosis is the first step towards getting treatment—and yet, as autism awareness grows, families can find themselves waiting six months or more to get their child evaluated.
If you are wondering if your child has an autism spectrum disorder, the wait to get them evaluated can be excruciating and confusing. Our team, led by our board-certified Developmental-Behavioral Pediatrician, provides the evaluations you need for peace of mind, beginning when your child is 18 months of age. A Developmental-Behavioral Pediatrician is specially trained in diagnosing and treating developmental disorders in children, using genetics, child psychiatry, and behavioral neurology.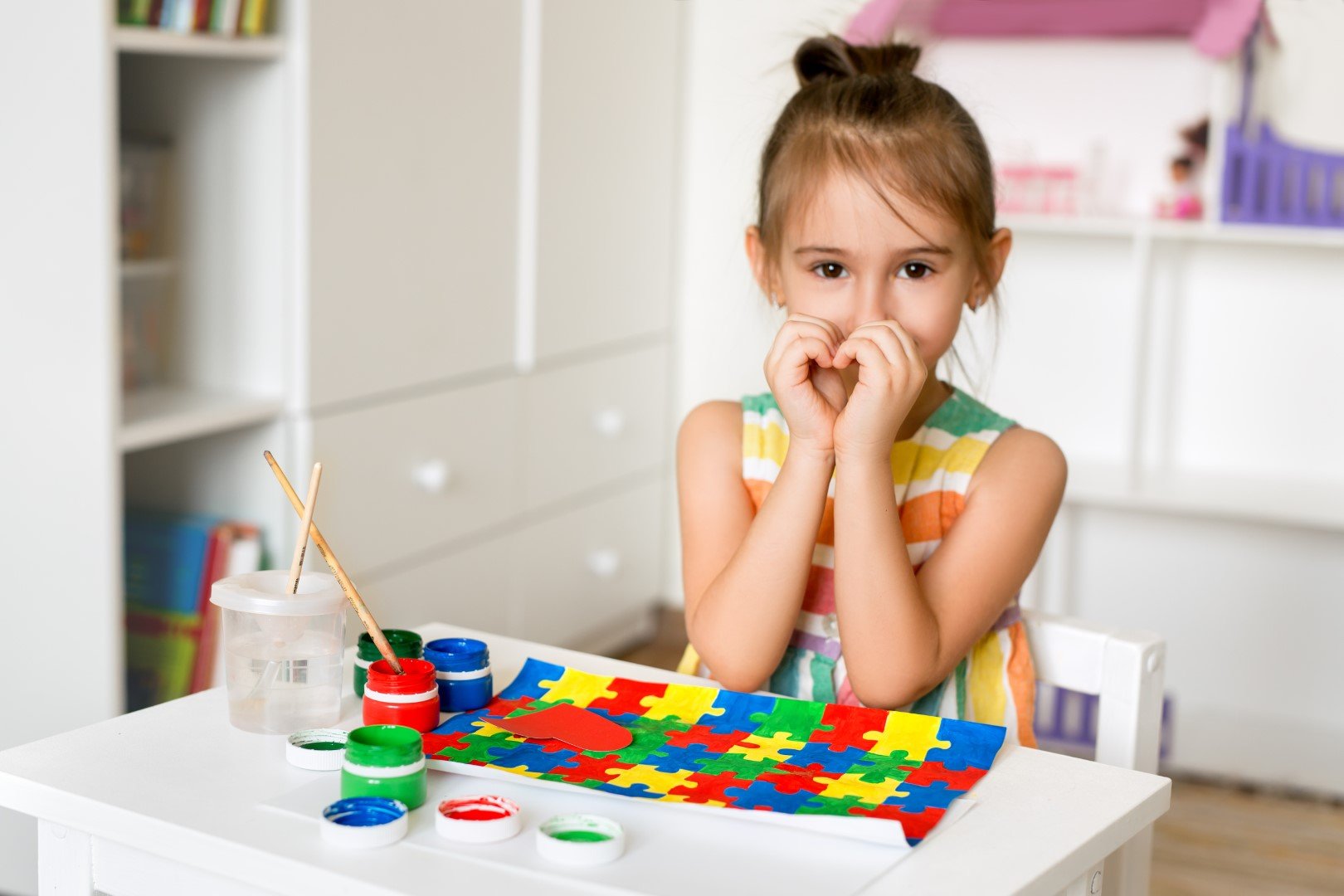 Why is early detection important?
If you suspect your young child may exhibit signs of autism then we recommend you seek out help as soon as possible. It may be tempting to take a "wait and see" approach. However, getting an evaluation can take months so waiting can lead to missing out on the opportunity to intervene early. You may be feeling lost, confused, or unsure of how to proceed. If this sounds familiar, the most important step you can take towards clarity is having your child evaluated.
The earlier doctors diagnose autism spectrum disorder, the earlier your child can receive treatment. Medical evidence has shown that receiving therapy and service early can minimize unwanted behaviors, regain lost skills, and improve outcomes.
Signs of autism in young children
Early signs of autism spectrum disorder (ASD) can involve social interaction and restrictive repetitive behaviors. Here are some other signs of autism to look out for if your child is between 18 months and five years of age:
Ignoring a parent or not responding to their own name
Not making eye contact
Not pointing to show things by 15 months old
Stereotypical movements such as flapping their hands, spinning, and shaking their head
Exhibiting any type of repetitive behavior such as lining up objects and / or spinning things such as wheels or cups
If you see any of these signs then we recommend contacting your doctor. Children between 16 to 30 months old should be screened for ASD by their pediatrician using the Modified Checklist for Autism in Toddlers (M-CHAT). Usually, pediatricians will administer this test at the 18-month and 24-month well visits. If your child scores high on this test, we recommend an evaluation. You can take the M-CHAT online by clicking here.
How We Evaluate Your Child for Autism
Although there is no cure for autism, treatment has been shown to reduce unwanted symptoms and behaviors and improve a child's ability to socialize as well as learn. The first step forward is obtaining an evaluation and accurate diagnosis. Our team, led by our board-certified Developmental-Behavioral Pediatrician, will give you a comprehensive in-office or virtual telehealth evaluation and report explaining your child's diagnosis and recommended treatment to make the process as streamlined as possible.
Our team is here to provide you answers and clarity during this difficult time. Here is what you can expect:
1 - Developmental Screening
Parents will complete an intake packet that will help our team ascertain important preliminary evidence as to your child's possible diagnosis. Completing screening prior to your child's evaluation will allow us to make the most of your interview.
Once we have reviewed your intake packet and have given your child a preliminary score, our board-certified Developmental-Behavioral Pediatrician will interview parents to listen to their concerns and to gather your child's clinical history. With these notes we will tailor our in-office or home video evaluation to ensure we can observe the concerns we identified together.
3 - In-Office or Home Video Observation
We will administer all the tests needed to ensure a comprehensive diagnosis during either our in-office or virtual observation of your child in their home environment.
Video evaluations in the comfort of your own home offer a more realistic observation and assessment of your child. It allows healthcare professionals to see how a child interacts with parents and how they play with their own toys in familiar surroundings. This type of evaluation allows us to see how they act during everyday life. Video observation also minimizes the opportunity for confounding variables such as a patient being scared in a medical office or of an unfamiliar medical professional. This is the preferred evaluation for patients that may not tolerate being in a new place or interacting with strangers. In order to maintain a high level of accuracy, we administer the TELE-ASD-Peds test for nonverbal or minimally verbal children from ages 18 months to roughly 36 months while also scoring a Childhood Autism Rating Scale - 2nd edition (CARS2).



In-office assessments allow our healthcare professionals to interact with patients in a direct manner. We offer the Autism Diagnostic Observation Schedule (ADOS) for young patients that are nonverbal or engage in "phrase" speech. The ADOS is considered the gold standard assessment for Autism. If your child is at least four years old and verbal, our healthcare professionals may administer a cognitive measure to establish a patient's estimated intelligence quotient using the Kaufman Brief Intelligence Test (KBIT). Other tests may be administered depending on your child's presentation.
4 - Autism Genetic Testing and the Folate Receptor Antibody Test
The science of evaluating and treating children, adolescents and adults with autism spectrum disorders (ASD) is rapidly advancing. We are proud to be at the forefront of those advances, including the use of scientifically validated, cutting-edge laboratory tests such as the Folate Receptor Antibody Test (FRAT), Genomind's PGx, and IntellxxDNA's Neurodevelopmental Panel. These panels provide treatment guidance to help "turn off" genes that worsen the symptoms and behaviors of patients suffering from autism, and "turn on" genes that improve social skills, communication and language abilities, cognitive processing, and behavioral control.
Once the screening, interview, and observation have taken place, we will create a comprehensive report with our recommendations addressing areas of concern based on the results. This report will explain if your child's symptoms meet criteria for a diagnosis as well as outline what treatments are recommended based on current medical evidence and guidelines. We will recommend treatment centers to make this as easy as possible for you and your child.
We conduct our evaluations in-office, or virtually in the comfort of your own home. A virtual evaluation offers our Developmental-Behavioral Pediatrician the opportunity to observe how your child behaves at home and minimizes some of the problems inherent with an in-office assessment such as a new environment and a lack of familiar toys. Watching your child interact with their parents and with their own toys enables our team to see what you may see on a daily basis.
"Will my child's treatments be covered by insurance?"
The screens and tests used in our evaluation are all validated and standardized assessment tools. Our report will document all results as well as the opinion of our board-certified Developmental-Behavioral Pediatrician, which meet the requirements of most health insurance plans.
"Dr Charles Ng is the most amazing developmental pediatrician I have ever met. He is always sharing insights and information about the latest developments and treatments for children. If there is a more qualified doctor to take care of children with ADHD or Autism, I have never met them, and I have met MAAANY doctors in my lifetime. Rest assured your precious children are in the most capable hands with Dr Ng."
Vladimir B.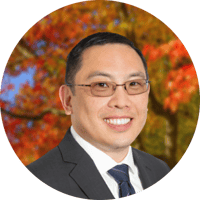 Book An Appointment
Early detection for autism is critical and our team can help.
To find out more about our autism program for young children, please contact our team today.
Book An Appointment