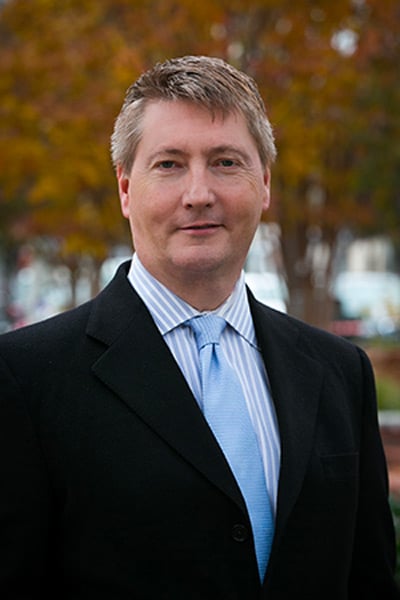 Dr. John Carr is a gifted psychiatrist specializing in adult and young adult treatment and medication management for patients suffering from addiction, trauma, and other disorders. He is board-certified in general psychiatry and board-certified in the subspecialty of addiction psychiatry. He is an expert in the treatment of anxiety disorders; mood disorders, such as bipolar illness and depression; eating disorders; adult ADD/ADHD; trauma disorders, such as PTSD and dissociative disorders; thought disorders, such as schizophrenia and delusional disorders; and impulse control disorders, such as gambling and sex addiction.
Dr. Carr also successfully treats patients with a wide variety of substance abuse addictions, including alcohol, cocaine, PCP, cannabis, nicotine, club drugs, and methamphetamine. He has extensive experience working with patients from a wide variety of socioeconomic backgrounds and cultures, including the gay, lesbian, bisexual, and transgendered communities, and he is comfortable working with interpreters for sign and other languages.
Dr. Carr earned his undergraduate degree from Delta State University in Mississippi and his medical degree from the University of Mississippi. He did post-graduate training in internal medicine at Louisiana State University.
From 1990 to 1993, Dr. Carr served as a Lieutenant and General Medical Officer in the United States Navy. In that capacity he served as Medical Officer on the Marine Corps Logistics base in Albany, GA and as the Group Medical Officer at the Marine Corps Air Station in Cherry Point, NC. During Operation Desert Shield/Desert Storm, Dr. Carr served as a Battalion Surgeon with the Second Battalion, Fourth Marines. He was awarded the National Defense Medal, the South West Asia Medal, the Liberation of Kuwait Medal, the Sea Service Deployment Ribbon, the Fleet Marine Force Ribbon, and the Combat Action Ribbon.
After his military service, Dr. Carr was an Ambulatory Care Staff Physician with Western Maryland Health Systems/Sacred Heart Hospital from 1993-2002. From 2002 to 2005 he was a Psychiatry Resident at the University of Maryland's Sheppard Pratt Hospital in Baltimore, where in 2004 he also served as the Chief Resident for Inpatient Adult Services and Psychiatric Urgent Care. From 2005 to 2006, he was an Addiction Psychiatry Fellow at the University of Maryland. From 2006 to 2008, he was Associate Medical Director/Staff Addiction Psychiatrist at the Kolmac Clinic in Silver Spring. Most recently, Dr. Carr was a staff psychiatrist with Adventist Behavioral Health and Outpatient Wellness Center, where he also served as the Medical Director of Behavioral Health Services for Adventist Health Care/Washington Adventist Hospital from January 2012- September 2013.
Dr. Carr is a member of the American Psychiatric Association, where he was recently elected as a Fellow, and the American Association of Addiction Psychiatrists. In 2009, he received the Caron Community Service Medical Professional Award, and the Washington Post Magazine recently named him one of the metropolitan area's "Super Doctors."