OUR CLINICIANS & STAFF
Bruce A. Kehr, M.D.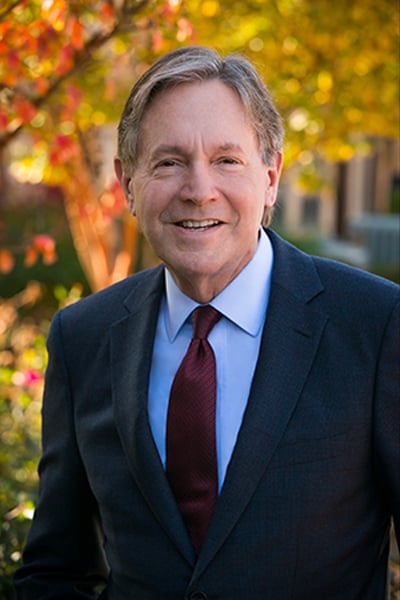 "Helping others brings me enormous joy. My philosophy is to evaluate and treat you as a Whole Person, by meticulously identifying and treating the unique genetic, biological, psychological, social, and life-stage causes of your emotional distress, persistently striving to help you achieve a full recovery. My approach may include innovative laboratory and genetic testing; coordination with other medical specialists, family doctors, psychotherapists and nutritionists; prescription medication and supplements; and nutrition and lifestyle modifications. I also provide caring and empathetic psychotherapy for individuals, couples and families, with a special focus on professionals and senior executives. Learn more about my approach to treatment at my extensive, searchable blog library, or by reading my best selling book, Becoming Whole: A Healing Companion to Ease Emotional Pain and Find Self-Love."
Bruce Alan Kehr, M.D. is the Founder and President of Potomac Psychiatry. He has been named a Washingtonian Magazine "Top Doctor" annually for many years. In 2019 he was the only adult psychiatrist named "Top Doctor" by Bethesda Magazine. He received its "Top Doctor" award again in 2021. Dr. Kehr is also a Castle Connolly Top Doctor five years running, since 2016. In 2021, Under Dr. Kehr's leadership, Potomac Psychiatry was awarded "Best Comprehensive Psychiatric Care Services - Northeast USA" by Global Health & Pharma. Dr. Kehr is an accomplished author whose works have been read by over 1,000,000 people in 206 countries. In 2020 and 2021, his blog was ranked #2 in the nation among the top 50 mental health-related blogs. He is also the inventor and Founder of PainScript, a personalized digital platform for pain management, substance use disorder and chronic care management - an award-winning technology which won the "Best Digital Chronic Care Management Platform - USA" and the "Patient Care Excellence Award 2021"
His extensive writings and inventions highlight his passion for helping patients with anxiety, depression, obsessive compulsive disorder, PTSD, life adjustment issues, substance use disorder and bipolar disorder. He will do "whatever it takes" to help someone ease emotional pain, recover their health, and improve their relationships with others; utilizing Root Cause Psychiatry, for patients have not responded well to prior treatment, using innovative new tests related to psychiatric genomics, the microbiome and leaky gut syndrome, food allergies, and nutritional deficiencies. He also treats adolescents and adults with psychotherapy. Many of his clients are attorneys, physicians, and business leaders. Through his collective expertise and experience in business and psychiatry, he specializes in helping business executives lead more balanced, symptom-free lives. He is the author of Becoming Whole, A Healing Companion to Ease Emotional Pain and Find Self-Love, and co-author of Enduring Alzheimer's: Practical Tips for Caring for Your Loved One and Yourself.
Dr. Kehr also serves on the Board of the Institute on Aging of the University of Pennsylvania, where he served as Chairman from 2006 to 2009; and was selected as one of the "100 Most Inspiring and Influential Leaders in the Life Sciences Industry," by the readers and editors of PharmaVOICE in 2007.
Dr. Kehr received training in psychotherapy at the Boston Psychoanalytic Institute, where he also completed his training psychoanalysis; and continued his psychoanalytic training in the Washington, D.C. area. A forensic consultant in neuropsychiatry and traumatic brain injury, Dr. Kehr is also the inventor of sixteen issued patents in the United States, Europe, Japan, and Canada, in the field of medication adherence software, hardware and communications technologies.
Dr. Kehr has frequently lectured on many aspects of psychiatry and psychotherapy; the use of genetic testing in diagnosing and treating emotional distress; medication adherence, where he is recognized as an expert; and on the neuropsychiatric aspects of traumatic brain injury. He received his BA from the University of Pennsylvania, followed by an MD from the Georgetown University School of Medicine. He is Board Certified by the American Board of Psychiatry and Neurology.