ROOT CAUSE PSYCHIATRY
Uncovering underlying causes.

Recovering health, hope, and happiness for children, adolescents, and adults.
What is Root Cause Psychiatry?
True wellbeing doesn't just rely on the health of your brain. It also relies on the health of your cells, your genes, your gut, your immune system, and so much more.
To truly feel emotionally well, each of these "root causes" must be addressed. And in Potomac's Root Cause Psychiatry program, that's exactly what we do… to help you feel better and stay better.
A different approach to better mental health for children, adolescents, and adults.
Whole Body Wellness
We evaluate your mental health ecosystem, including genetics, cellular functioning, and gut microbiome, to restore your health.
Personalized Treatment
You are unique—your care should be, too. We tailor treatment to your individual ecosystem for results you can truly feel.
Integrated Care
Our collaborative team—your healing companions—walk with you each step of the way to help you flourish.
"I have been a rather large consumer of psychiatry services for 30 years. I have experienced a great many methods and styles. But I have met no one as thoughtful, thorough and effective as Dr. Kehr and his team. Rather than simply prescribe pills, Dr. Kehr figures out what the underlying cause of a patient's symptoms are. Dr. Kehr keys in on things that few others do and that most will miss. He's a true scientist and craftsman with a superb manner. If you have had trouble addressing your issues and need a fresh and creative perspective, Dr. Kehr is your man. I cannot recommend him highly enough."
Mark M.
"The Root Cause program helped me to maintain the confidence that relief was coming in the near future. It was very assuring to know that doctors were going to solve my issues, not just partially settle them. Thank you to the entire Root Cause team for helping me to identify the source of my distress and getting me to a healthier state."
Richard L.
Meet your Root Cause healing companions
Using Root Cause Psychiatry to build your personalized roadmap to recovery
Root Cause Psychiatry treats both your mind and your body—but most importantly, it treats you as the unique individual you are.
Working together as your Root Cause Team, psychiatrists Dr. Kehr or Dr. Johnson and nutritionist Julie Wendt combine their expertise to build a personalized treatment roadmap specific to your biological, psychological, and social needs. Your dedicated program manager, Dana Schwartz, will coordinate and manage every aspect of your care. And your team will meet weekly to answer your questions and discuss your progress.
This process personalizes every step of your journey—and we are honored to be a part of it.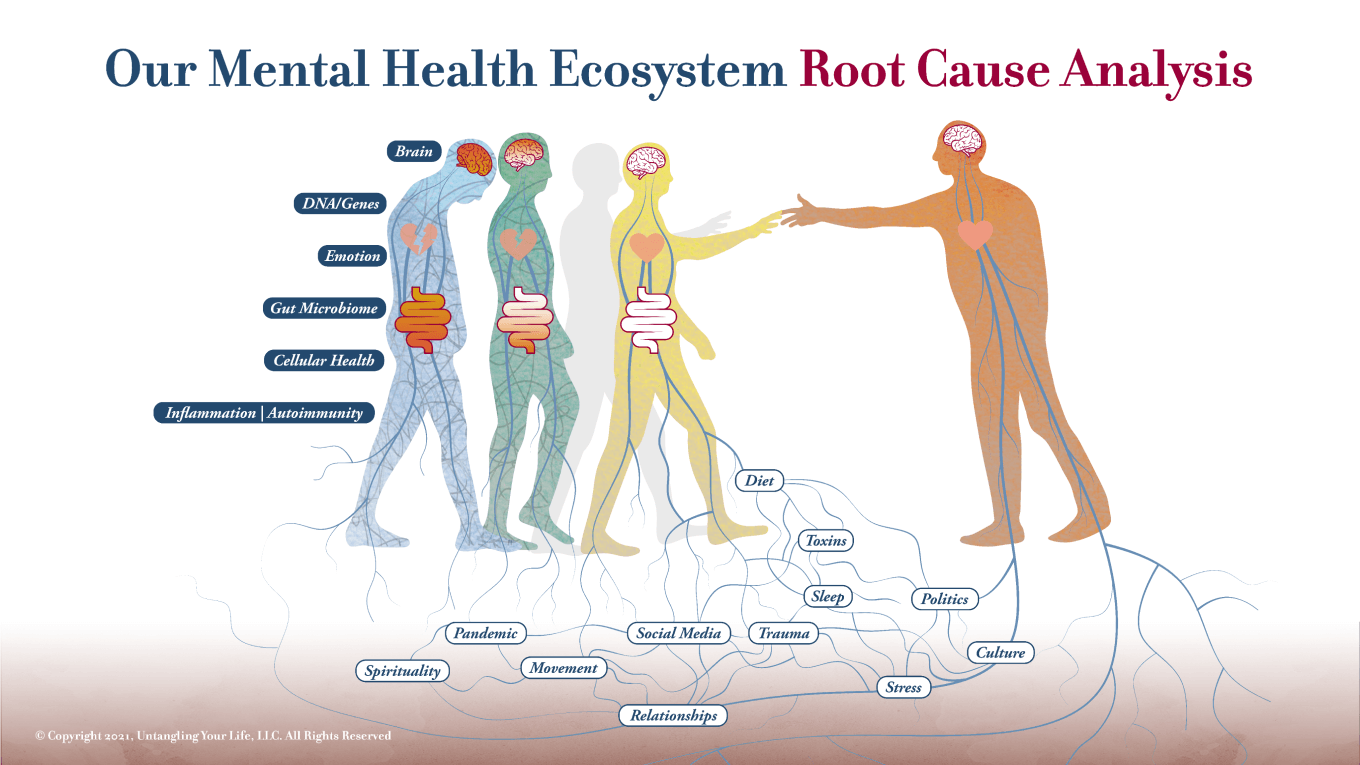 Step 1: Build a Blueprint

To build your treatment plan, we listen to your story and administer genetic, nutritional, gut microbiome, and other comprehensive lab assessments to determine baseline root causes of your illness and blueprint our initial interventions.

Step 2: Address Additional Root Causes

Based upon your initial treatment response, your team may identify additional root causes, add them to your integrative health blueprint, and recommend refinements to your treatment roadmap.

Step 3: Restore your Health from the Roots Up

Your team will then monitor your progress over 12 months and refine the plan as needed. Treatment will consist of specific solutions for each and every root cause of illness or suffering, from medication to dietary recommendations, talk therapy, supplements, and more.
Find out more about Root Cause Psychiatry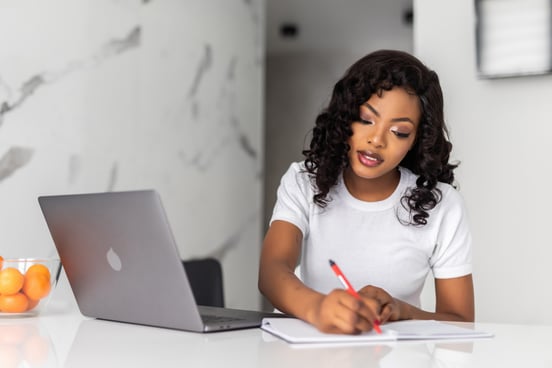 Book your consultation today
Contact us today for a complimentary 15-minute Root Cause Psychiatry consultation to find out more about this program.
Book An Appointment
Discover the roots of wellness
Find Out How Root Cause Psychiatry Transformed Marissa's Life