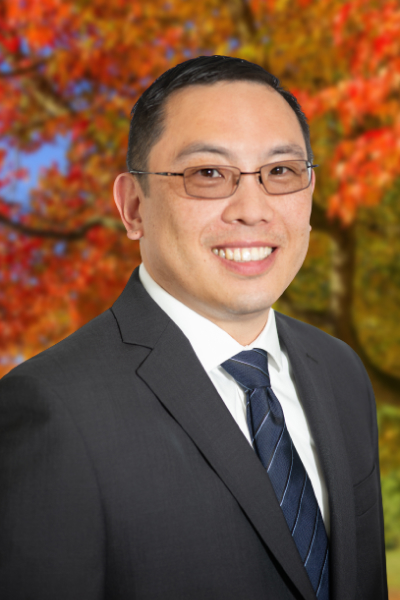 "As a father of 2 amazing children, I understand how scared and overwhelmed parents feel when something may seem different with their child. It is a humbling experience to be trusted to evaluate and care for children with special needs. My medical philosophy revolves around collaborating with parents to tailor care that works for their family. It is a privilege to be a trusted advisor to parents and I understand the challenges families face from a professional and personal perspective. My mission is to work with families to ensure their child receives the best care possible."
Dr. Chuck M. Ng is a Developmental-Behavioral Pediatrician who cares for children with special needs. He has been trained to identify and treat a child's academic, social, medical, and psychological needs. Dr. Ng is experienced in evaluating children for neurodevelopmental disorders such as Autism Spectrum Disorder and Attention-Deficit / Hyperactivity Disorder. He has extensive experience navigating the bureaucracy of special education school systems, administering developmental testing, and treatment of behavioral disorders with prescription medications. Dr. Ng believes in addressing necessary lifestyle changes, diet, exercise, various therapies, and medical treatments to achieve optimal care.
Dr. Ng received his training in New York where he completed his pediatric residency and fellowship in Developmental-Behavioral Pediatrics at Cohen Children's Medical Center of New York. US News & World Report has ranked Cohen Children's among the nation's top pediatric hospitals for 16 consecutive years. Training in a children's hospital has provided Dr. Ng with the opportunity to see complex and rare pediatric disorders. Dr. Ng was the Section Lead for Developmental-Behavioral Pediatrics with the Southern California Permanente Medical Group and led the department for Kaiser Permanente in Orange County California. He also was the Senior Developmental-Behavioral Pediatrician for the Mid-Atlantic Permanente Medical Group and Lead to the expansion of the department from 2019 to 2022. Dr. Ng's training and work experiences have afforded him the privilege to work with families from different socioeconomic backgrounds, races, religions, cultures, and lifestyles. Dr. Ng is dual board certified by the American Board of Pediatrics in General Pediatrics and Developmental-Behavioral Pediatrics.