SUCCESS STORIES
Depression: An IT Executive's Story
A Senior Executive in Information Technology with Depression and Anxiety
A 52-year-old man presented with depression and anxiety related to problems at work. He was a successful IT executive who specialized in network security and had the underlying intellectual potential to become a Chief Information Officer.
However, he had a series of "problems with superiors" at work that impaired his advancement up the corporate ladder and led to his switching companies every year or two, moving laterally as opposed to advancing his career path.
Initially because of his symptoms of depression and anxiety he was placed on Lorazepam and Zoloft, which were increased over the first month until he felt better.
He began weekly psychotherapy to get at the root of his problems with authority. In the course of therapy, it was revealed that his parents separated and divorced when he was thirteen years old, and his father, with whom he had enjoyed a close relationship, became distant and less involved. His father remarried and the new stepmother also resented the attention her husband gave to his son, which worsened the father-son relationship.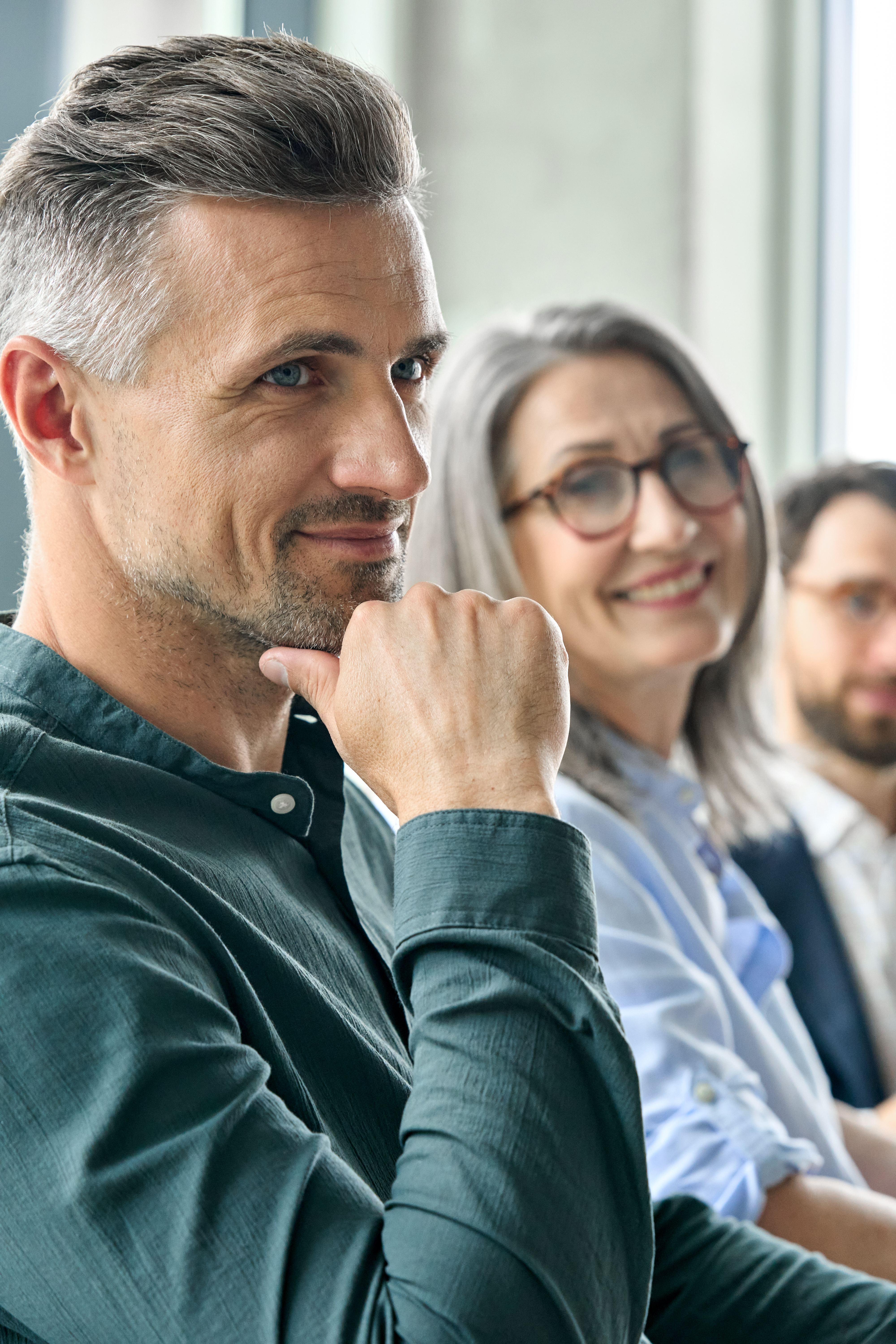 His mother excessively doted on him, partly because she lacked a man in her life, which made him feel "special." A year later his mother began dating a man who eventually moved into the house. The man was resentful of his girlfriend's affections toward her two sons, was highly critical of them and their father, and would mock all of them. This further distanced the boys' father. At times the live-in boyfriend would threaten the boys' mother verbally and physically, and would threaten the boys themselves. The mother, fearing loneliness, put up with these behaviors by her live-in boyfriend and didn't protect her sons from his anger, criticism, and humiliating style of treating them.
As these memories emerged during the course of therapy, the client expressed great feelings of anger toward his father for abandoning the family, and toward his mother for allowing the "intruder" into their lives. His anger gave way to sadness, and he grieved the family life he had longed for but never had. An important part of the work was that he began, with support from his psychiatrist, to directly work on his relationships with both of his parents. He attended therapy sessions along with his mother, who was quite open to listening to his feelings, and they became closer, and she became more involved with his children as a caring grandmother. The client also approached his father to work on reconciling their longstanding emotional distance. The father, who initially felt threatened by the discussions, eventually became more comfortable, shared his own sense of loss and regrets with his son, apologized for having emotionally abandoned his son, and their relationship improved.
The client now has a new position as a Senior IT executive, is enjoying his work, and has lost the "edge" that had complicated his prior relationship with superiors. He no longer takes the Lorazepam, and his Zoloft dosage is being reduced.
Read More Success Stories